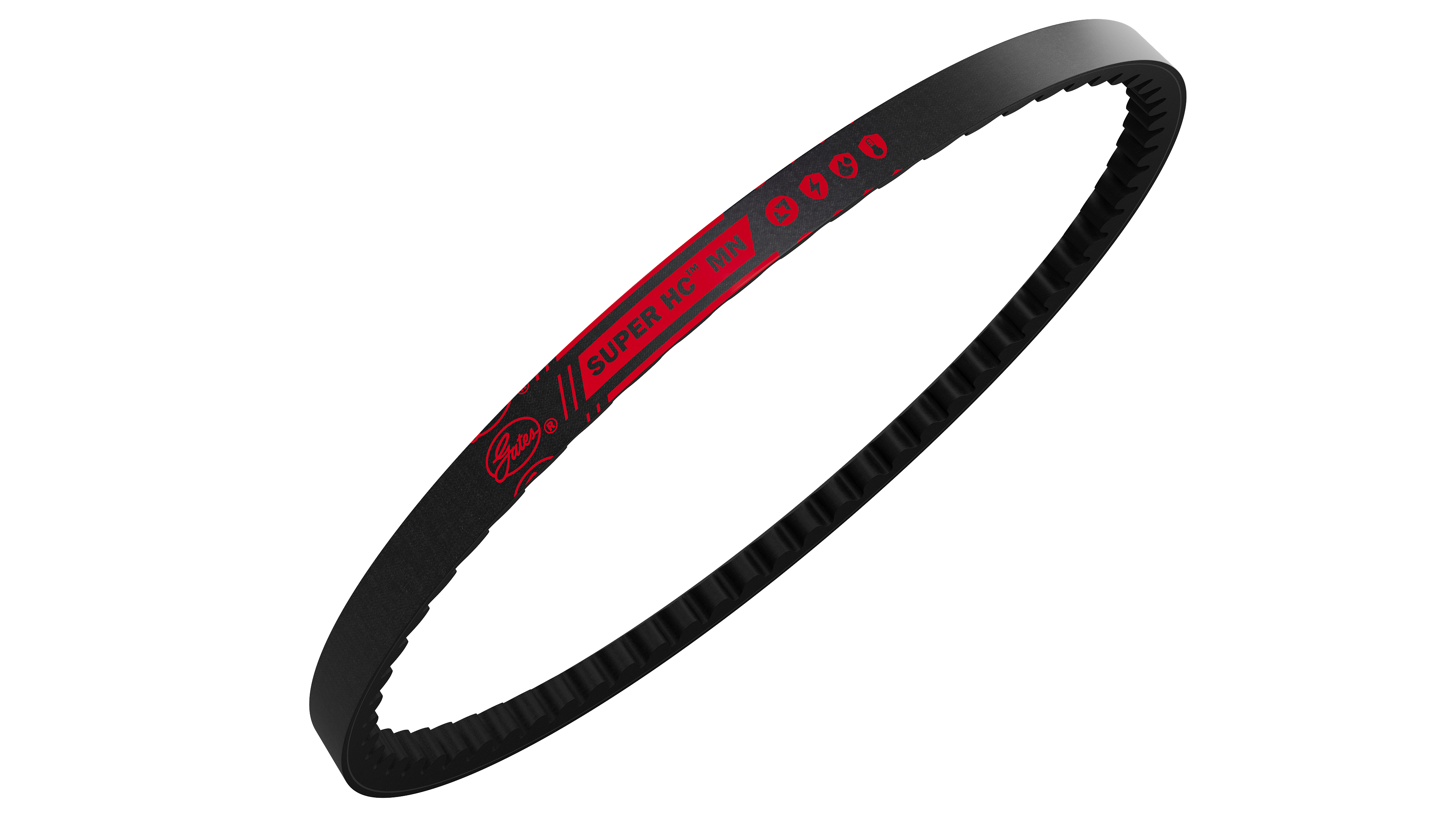 View All Super HC® Molded Notch Belts
3VX750 SUPER HC V BELT
Product # 92017375
When your power transmission application needs a high horsepower solution but is constrained by drive weight or physical space, the answer is Super HC® Molded Notch Belts. Our proprietary construction process provides a superior combination of flex and load-carrying capacity, transmitting up to three times the horsepower versus comparably sized belts.
Machined belt edge provides maximum sheave groove contact for even wear and extended belt life
Designed for high horsepower, space-constrained applications
Promotes smoother, quieter operation, with less slippage and belt wear
Optimally constructed for small sheave diameter drives
Patented Ethylene Material construction
High temperature range tolerance (-70°F to +250°F) to resist cracking
Proprietary Flex-Weave® cover protects the belt's interior from oil, contaminants, and heat
Features
A Bond for Life
Our proprietary manufacturing process and investments in material science created a power transmission solution that outperforms other options. Flex-Bonded Cords adhere strongly to the body of the belt, resulting in equal load distribution and absorption of bending stress without cord deterioration.
Tight Spaces Call for Innovative Solutions
Gates® Super HC™ Molded Notch Belts are constructed from a patented ethylene material that provides high temperature tolerance and exceptional strength. This enables our belts to deliver more horsepower, up to three times more, in less space, making them extremely versatile for a variety of manufacturing and field power transmission applications.
Resources
PRODUCT RESOURCES
Manuals, Guides & Tech Tips