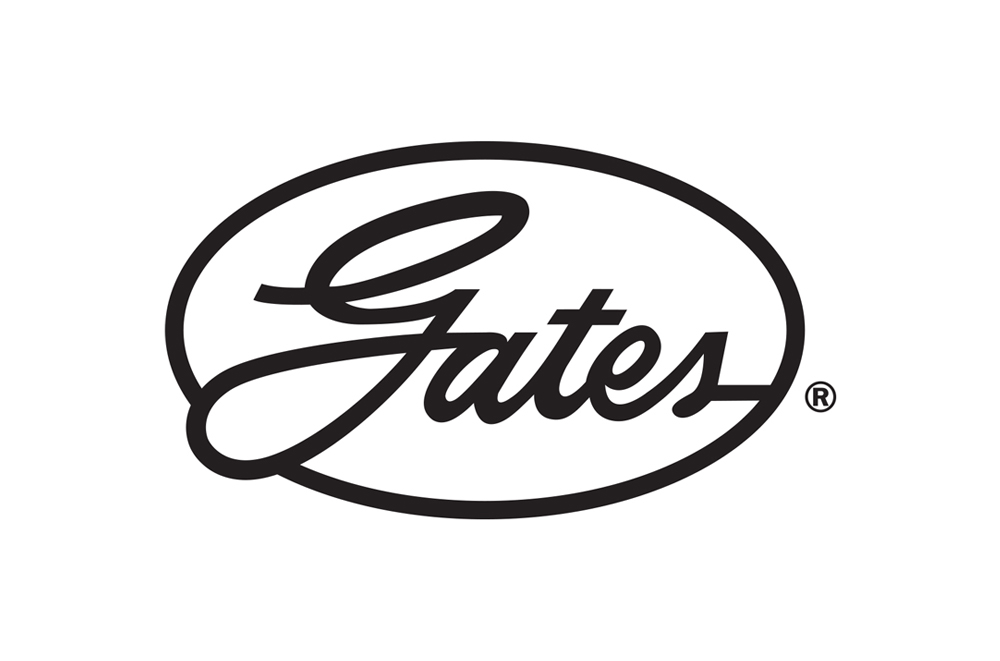 Black Gold® Fuel
Transfer of refined fuels (commercial gasoline and diesel fuel) oils and other petroleum products. Ideal for offshore/onshore transfer applications involving suction and discharge service for diesel oils and other similar petroleum products where an extremely lightweight, hardwall, flexible hose with a high rated working pressure and a small minimum bend radius is required. Transfer of water, petroleum based fluids, dilute acids, chemicals and abrasive slurries used in oil and gas well stimulation and fracking.
Tube: Type C (Nitrile). Black.
Reinforcement: Synthetic, high tensile textile with steel wire helix.
Cover: Type A (Neoprene). Black with red spiral stripe.
Temperature: -40°F to +180°F (-40°C to +82°C) continuous service.
Packaging: 200' length coiled and wrapped in polyethylene.
Branding: Continuous transfer label. Example: "GATES® Black Gold® Fuel 300SD PSI (2.07MPa) WP Made in U.S.A."
All Parts
All Parts
| Part # | Product # | Description | Max W.P. (psi) | Max W.P. (bar) | Hose I.D. (in) | Hose I.D. (mm) | Hose O.D. (in) | Hose O.D. (mm) | Vac. (inHg) | MBR (in) | Wt. Per ft | Len. (ft) |
| --- | --- | --- | --- | --- | --- | --- | --- | --- | --- | --- | --- | --- |
| 41100016 | 41100016 | 6X200 BLACK GOLD FUEL 300D | 300 | 20.7 | 6 | 152.4 | 6.84 | 173.7 | 10 | 46 | 4.91 | 200 |
| 41100017 | 41100017 | 6X100 BLACK GOLD FUEL 300D | 300 | 20.7 | 6 | 152.4 | 6.84 | 173.7 | 10 | 46 | 4.91 | 100 |
| 41100701 | 41100701 | 2X200 BLACK GOLD FUEL 300D | 300 | 20.7 | 2 | 50.8 | 2.66 | 67.6 | 10 | 14 | 1.78 | 200 |
| 41100704 | 41100704 | 2-1/2X200 BLACK GOLD FUEL 300D | 300 | 20.7 | 2 1/2 | 63.5 | 3.16 | 80.3 | 10 | 17 | 2.16 | 200 |
| 41100707 | 41100707 | 3X200 BLACK GOLD FUEL 300D | 300 | 20.7 | 3 | 76.2 | 3.7 | 94 | 10 | 21 | 2.45 | 200 |
| 41100710 | 41100710 | 4X200 BLACK GOLD FUEL 300D | 300 | 20.7 | 4 | 101.6 | 4.7 | 119.4 | 10 | 28 | 3.14 | 200 |
| 41100713 | 41100713 | 5X200 BLACK GOLD FUEL 300D | 300 | 20.7 | 5 | 127 | 6.84 | 173.7 | 10 | 35 | 4.5 | 200 |
| 46880584 | 46880584 | 2X200 BLACK GOLD FUEL 300SD | 300 | 20.7 | 2 | 50.8 | 2.78 | 70.6 | 30 | 10 | 1.6 | 200 |
| 46880585 | 46880585 | 3X200 BLACK GOLD FUEL 300SD | 300 | 20.7 | 3 | 76.2 | 3.86 | 98 | 30 | 18 | 2.59 | 200 |
| 46880587 | 46880587 | 4X200 BLACK GOLD FUEL 300SD | 300 | 20.7 | 4 | 101.6 | 4.87 | 123.7 | 30 | 24 | 3.52 | 200 |