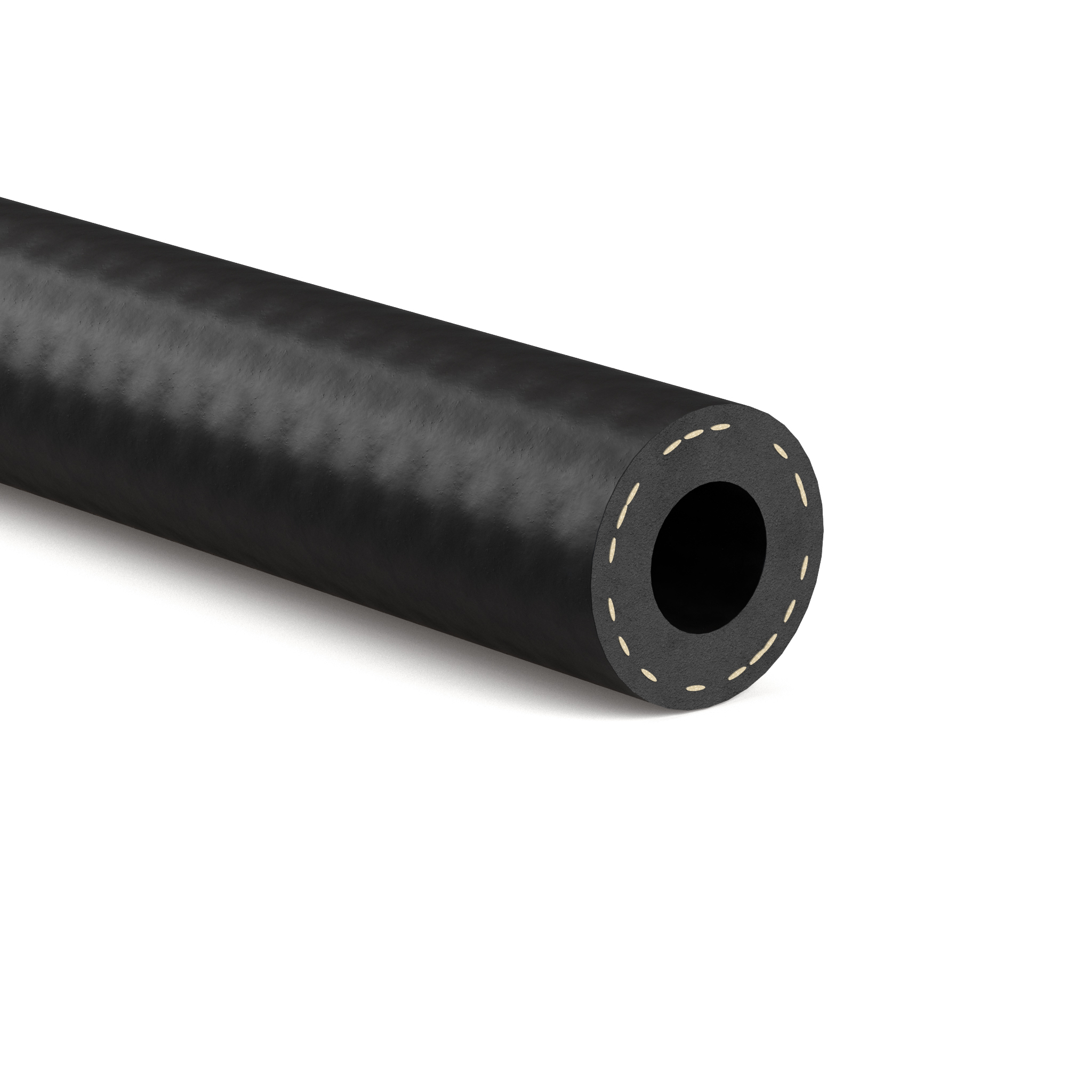 Gates® Power Brake Hose
Light-duty hose specially engineered for power brake applications on passenger cars and light trucks.
Temperature: –40 Deg. F to +257 Deg. F (–40 Deg. C to +125 Deg. C).
Complies with DOT FMVSS 106VL.
Meets SAE 1403 Type L.Ozone-resistant EPDM cover.
Textile reinforcement.
Vacuum rating 30 In. Hg.
All Parts
All Parts
| Part # | Product # | Description | Max W.P. (psi) | Max W.P. (bar) | Hose I.D. (in) | Hose I.D. (mm) | Hose O.D. (in) | Hose O.D. (mm) | Vac. (inHg) | MBR (in) | Wt. Per ft | Len. (ft) |
| --- | --- | --- | --- | --- | --- | --- | --- | --- | --- | --- | --- | --- |
| 27230 | 32764481 | 27230 11/32" X 50FT POWER BRAKE | | | .34375 | 9 | | | | | 8.47 | |
| 27231 | 32764482 | 27231 15/32" X 50FT POWER BRAKE | | | .46875 | 12 | | | | | 9.25 | |
| 27232 | 32764483 | 27232 PWRB VACUUM HOSE | | | .34375 | 9 | | | | | 0.64 | |
| 27233 | 32764484 | 27233 15/32" X 3FT POWER BRAKE | | | .46875 | 12 | | | | | 0.56 | |