MXT was designed to address our customers' evolving and varied application challenges.

Using material science and process innovation, combined with a patent-pending construction, Gates now offers an innovative hydraulics solution that is lighter weight and more flexible. Made with high-performance reinforcement and a robust, abrasion-resistant rubber cover, MXT is a universally applicable premium product offering performance exceeding industry standards. It meets the needs of diversified applications, allowing you to consolidate inventory while giving you exactly the hose you need, when you need it.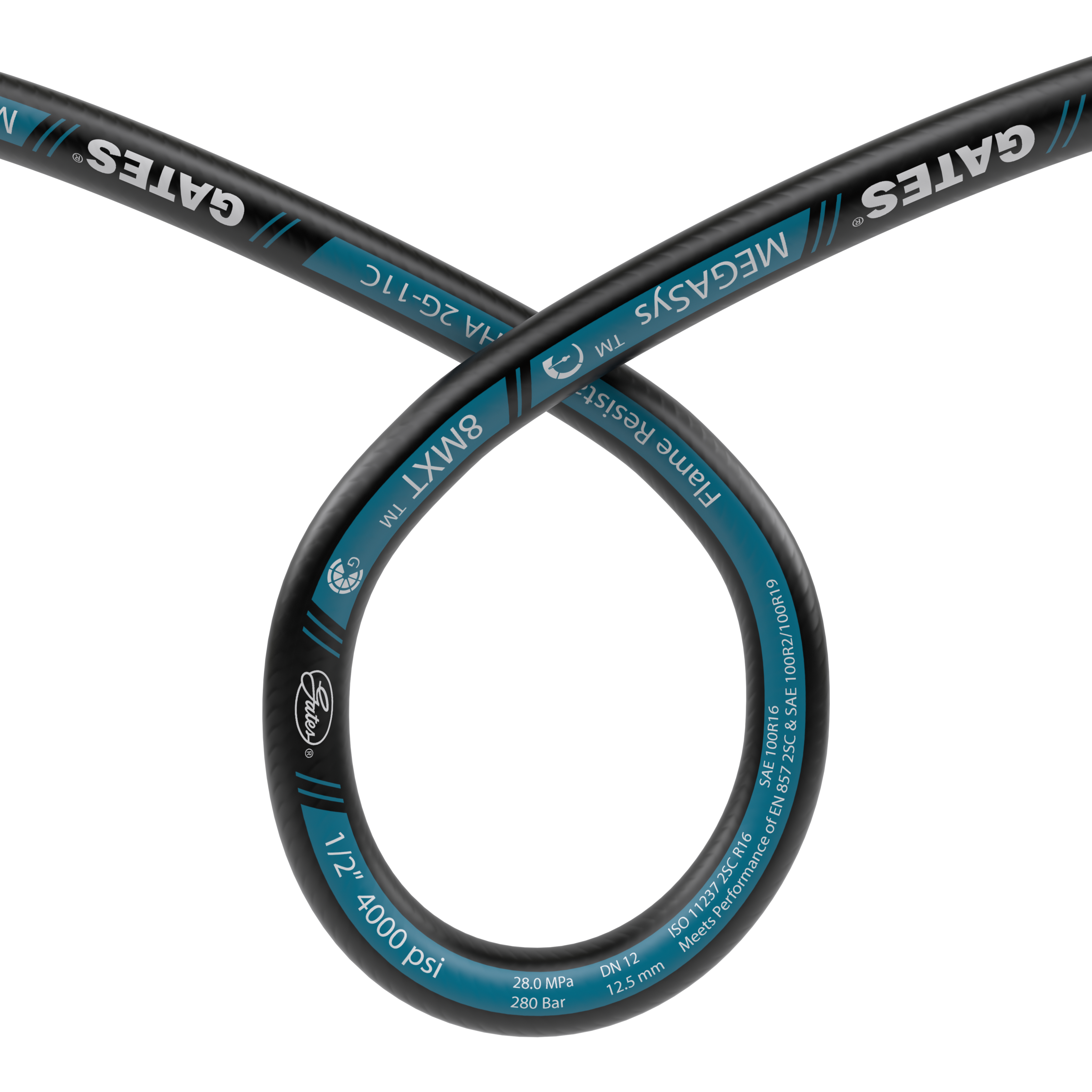 OPERATIONAL CHALLENGES ARE MEANT TO BE OVERCOME
See how MXT addresses our customers evolving challenges and powers their most demanding fluid power applications.
FEATURES + BENEFITS
Patent-pending in the U.S.

Proprietary application of materials science and processing technology

More flexible with lower force-to-bend for faster and more ergonomic installation

Lighter weight for easier handling

Tested to 3 times impulse criteria (600,000 cycles)

Consolidate inventory with a universal, multi-use hose

Compatible with MegaCrimp® Couplings and Gates Crimpers
MXT PRODUCT SPECIFICATIONS
---
Industry Standards
Fully compliant with SAE 100R16, plus SAE 100R17 up to and including -12. Meets performance requirements of SAE 100R2 and EN 857 2SC, plus SAE 100R19 up to and including -8.
Advanced Construction
Black, oil-resistant synthetic rubber tube with braided high-tensile steel wire reinforcement.
Durable Cover
Black, abrasion-resistant synthetic rubber that meets MSHA standards for flame resistance.
Temperature Range
Engineered for reliable performance in temperatures from -40F to +212F (-40C to +100C).
Gates researches, designs, and tests our hydraulics solutions at the cutting edge of material science to deliver uncompromising solutions for all types of industries and applications.
INDUSTRIES
Fleet
Agriculture
Forestry
Construction
Mining
Stationary
APPLICATIONS
Control Lines
Auxiliary Lines
General System Lines
Return Lines
Suction Lines
Attachments Lines
GATES IS REDEFINING WHAT IS POSSIBLE
MXT™ is engineered to be your universal hydraulic solution.
Let us show you how you can save on fuel performance and efficiency as well as operational and inventory costs.
Because simplicity is a strategic advantage.
Learn More About:
Overcoming Operational Challenges