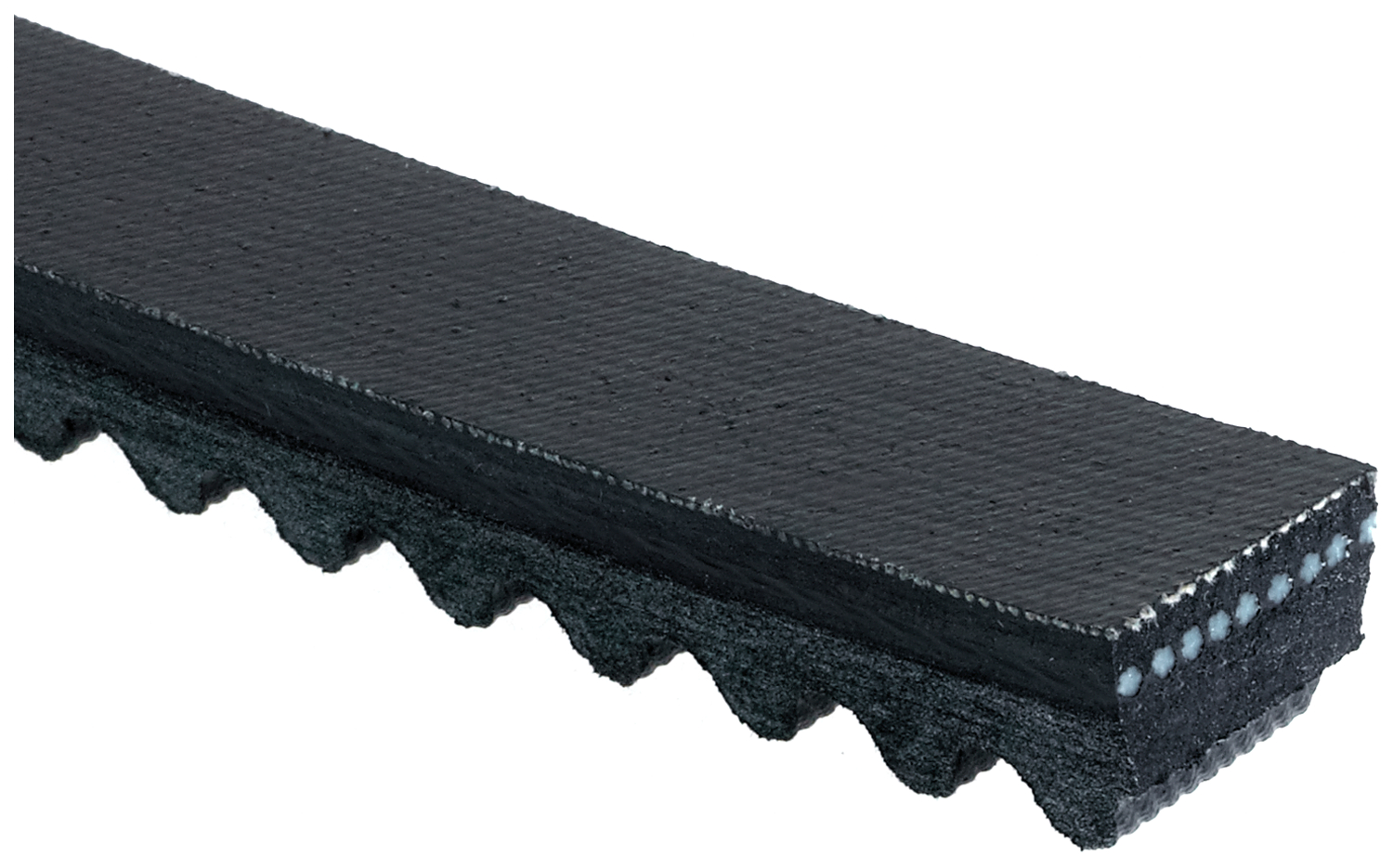 View All Truck Belts
TR28693 TRUCK BELT
Product # 86200261
Specifically designed for heavy-duty truck, bus and off-road equipment applications. Absorbs normal shock loads without damage to belt.
Deep notch pattern also allows greater flexibility over small diameter pulleys and helps keep the belt cool.
Meets SAE J636b and SAE J637 specifications.
Oil and heat-resistant construction throughout.
Special notch design resists cracking while providing tensile member support during operation.
Special tensile cords give high stretch resistance.
Specifications
Product Details

| | |
| --- | --- |
| Part # | TR28693 |
| Product # | 86200261 |
| Description | TR28693 TRUCK BELT |
| UPC | 072053275094 |
| Outside Circumference (in) | 69.85 |
| Outside Circumference (mm) | 1775 |
| Effective Length (in) | 69.27 |
| Effective Length (mm) | 1759 |
| Top Width (in) | 0.775 |
| Top Width (mm) | 20 |
| Section | VA |
| Angle | 36 |
| Notched | false |

Packaging details

| | |
| --- | --- |
| Customer Pack | 1 |
| Weight (lbs.) | 0.96 |
Resources
PRODUCT RESOURCES
Manuals, Guides & Tech Tips