12/3VX1250 SPR HC NTCH PWRBD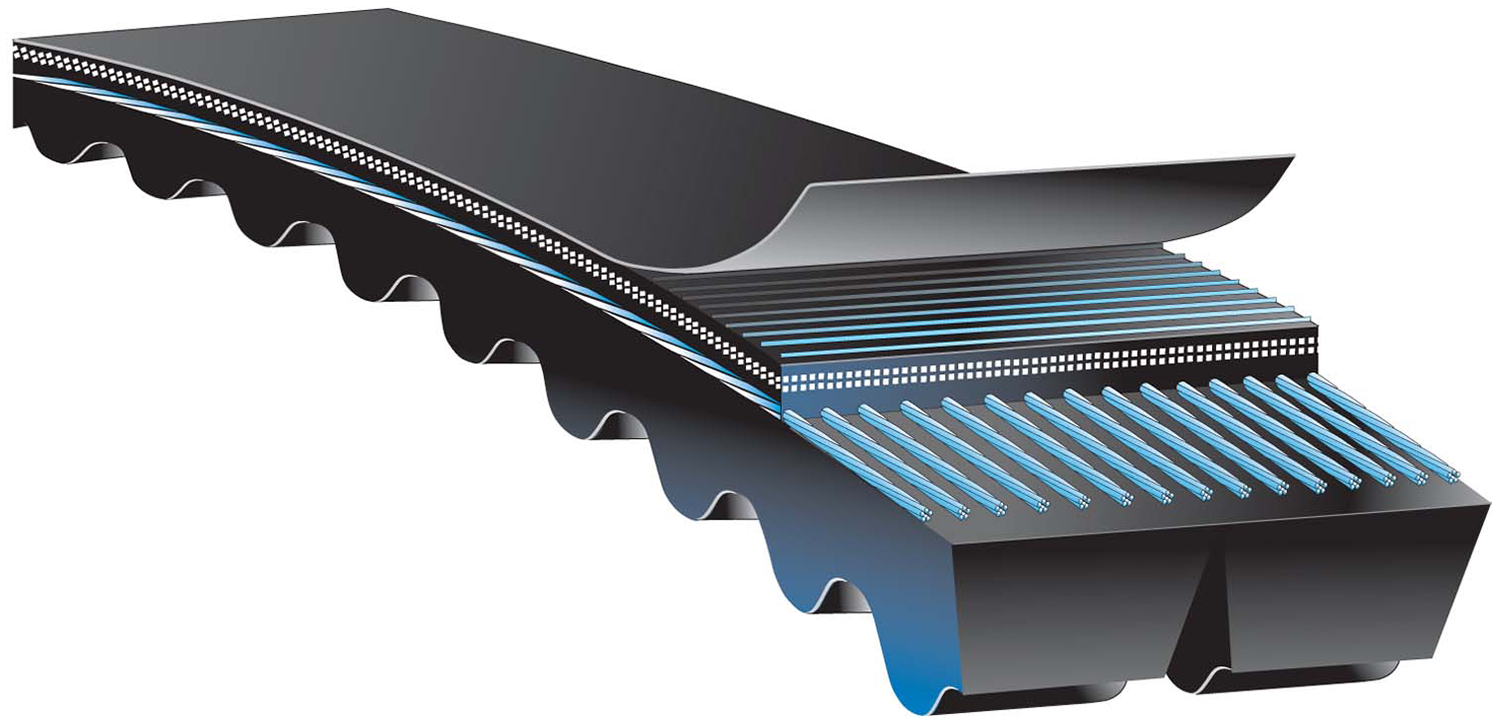 View All Super HC® Molded Notch PowerBand® Belts
12/3VX1250 SPR HC NTCH PWRBD
Product # 938812125
The PowerBand® construction allows multiple belts to function as a single unit, with even load distribution and each strand fitting securely in the sheave groove. Recommended for multiple V-belt drives exposed to pulsating or heavy shock loads which can make belts whip, turn over, slip, or jump off the drive.
Flex-Bonded Cords are strongly bonded to the body of the belt resulting in equal load distribution and the absorption of bending stress without cord deterioration.
Notches molded into the belt during manufacturing increase flexibility, making this belt well suited for drives with smaller diameter sheaves.
Patented Ethylene (EPDM) Material construction provides -60°F to +250°F temperature range to resist belt cracking.
The Tie Band assures high lateral rigidity, guiding the belt in a straight line and preventing it from coming off the drive.
Meets RMA oil and heat resistant standards and static conductivity requirements.
Features
Materials Made for your Application Challenges.
Gates® molded notch V-belts are exclusively constructed with EPDM, a high-performance synthetic rubber compound. Belts made with EPDM offer a 70% broader temperature range tolerance compared to other belts and resist hardening to avoid cracking. They meet The Rubber Manufacturers' Association (RMA) standards for oil and heat resistance, as well as static conductivity.
A notch on your belt.
Gates® designs molded notches in our belts to reduce the bending stress as the belt wraps around small diameter pulleys, thereby reducing the heat generated by rapid flexing to prevent premature belt failure. A relatively large, deep notch provides excellent flexibility for bending around pulleys by implementing the notch near the cord line.
Resources
PRODUCT RESOURCES
Manuals, Guides & Tech Tips