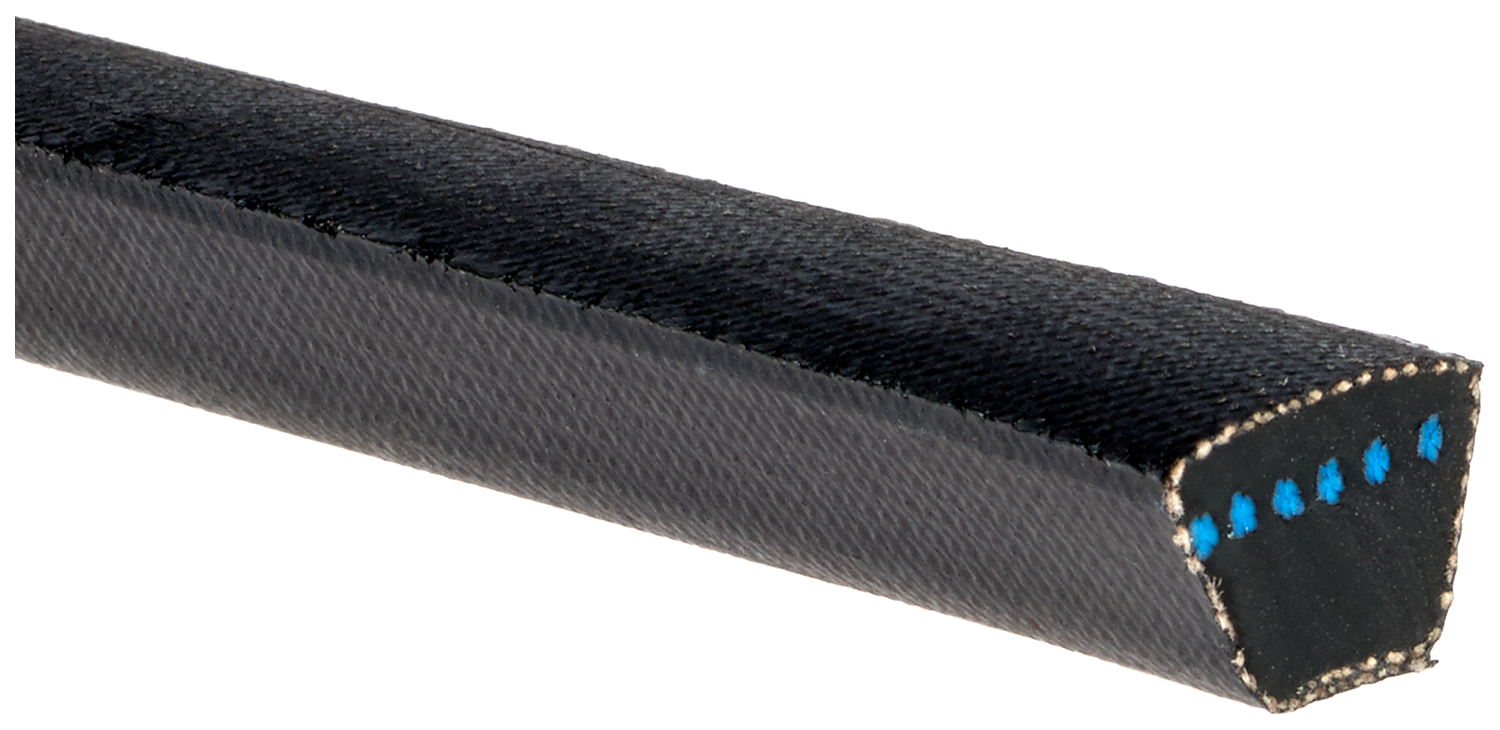 View All Hi-Power® II Belts
B152 HI-POWER II BELT
Product # 90036152
Belt Edge is machined for even sheave groove contact, resulting in smoother running and less slip and wear
Flex-Bonded Cords are strongly bound to the body of the belt, resulting in equal load distribution and absorption of bending stress without cord deterioration
Gates® Curves provide proper cord support and full contact with the sheave-groove for uniform loading, uniform wear, and increased belt life
-30°F to 140°F temperature range
The Flex-Weave® Cover is constructed for longer cover life, providing extended protection to the core of the belt from oil, dirt, and heat
Meets RMA oil and heat resistant standards and static conductivity requirements
Features
Equipped for Your Operating Environment.
Featuring a composite, multi-purpose construction, Gates® Hi-Power™ II Belts resist oil, heat, ozone, sunlight, weather, and aging. We've even engineered the EPDM belt material to combat self-igniting, meaning your belt won't catch fire from heat build-up, even with severe slippage.
Less Stress. More Power.
Gates® Flex Weave™ oil and heat resistant cover is designed with built-in static connectivity to protect your belt core from the toughest operating environments. The proprietary, woven Flex Weave™ fabric increases the angle facing the direction of pull, developing even less stress for a given amount of bending.