Poly Chain® GT™ Carbon™ Belts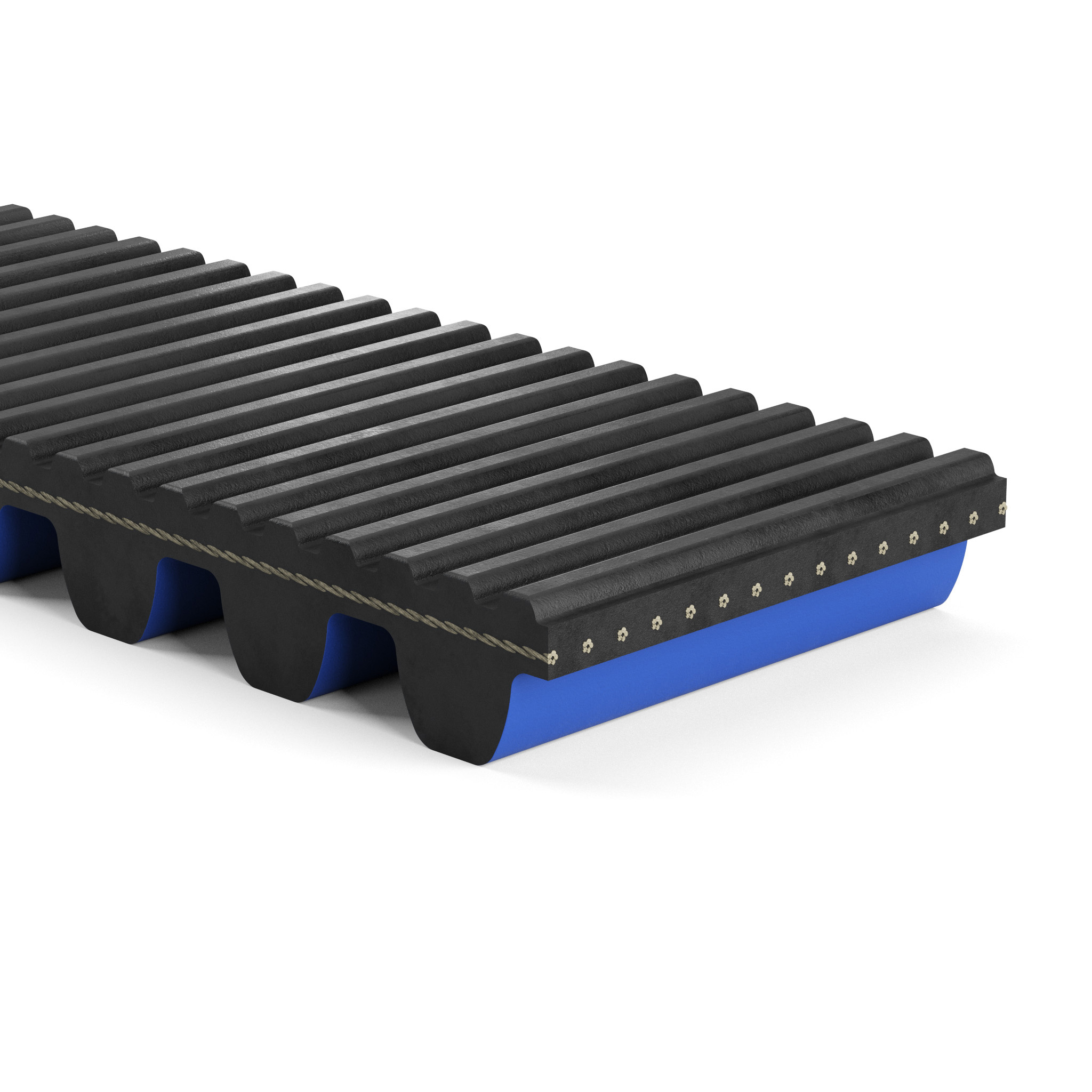 Poly Chain® GT™ Carbon™ Belts
Gates® Poly Chain® GT™ Carbon™ synchronous belts have a renowned industry reputation for high performance and huge cost savings in a range of applications, designed to handle longer center distances at high load-carrying capacities. Gates uses patented Carbon Fiber tensile cords for increased horsepower rating, compactness, and flexibility, while also allowing the use of backside idlers. When combined with Gates® Poly Chain® GT™2 sprockets, you'll have a lightweight, long-lasting, maintenance-free system that's more than a match for roller chain.
Durable polyurethane construction resists chemicals, oil, pollutants, and abrasion.
Fully operational in temperature extremes of -65°F to +185°F (-54°C to +85°C).
High power density with a lightweight, clean-running construction.
Features
Application advantages you can count on.
Our Poly Chain® GT™ Carbon™ belt drives have immediate impact on your application, with proven success stories, performance and savings metrics from operations all over the world.
energy savings
over V-belts
5%
higher power ratings
than previous constructions
30%
efficiency for
life of the drive
99%
greater capacity
than HTD belts
400%
Features and Benefits
Our patented, curvilinear tooth profile provides high shear strength, noise reduction, and improved load-carrying capacity.
Equivalent capacity to roller chain drives in the same width.
Easy, rust-free wash-down with Gates Stainless Steel hardware.
Fast drive conversion payback. Quieter than roller chain drives.
Lubrication, re-tensioning and maintenance free.
A Reputation of Revolutionary Innovations.
In 1917, John Gates invented the V-Belt and changed power transmission as the world knew it. Fast forward almost a century and Gates® Corporation took the industry by storm once again with our revolutionary Poly Chain® V-Belts. We saw the opportunity to create a maintenance-free, mess-free, high-power alternative to the costly, heavy, labor-intensive roller chain drives that were once the only option for heavy duty applications. Today, we continue to push the limits of power transmission possibilities with every Gates solution.
Machine Works
Gates Drive experts get you up and running in no time. Any design, any material, and no minimums.
Learn more
Have feedback on this product?