Straight Turbocharger Hose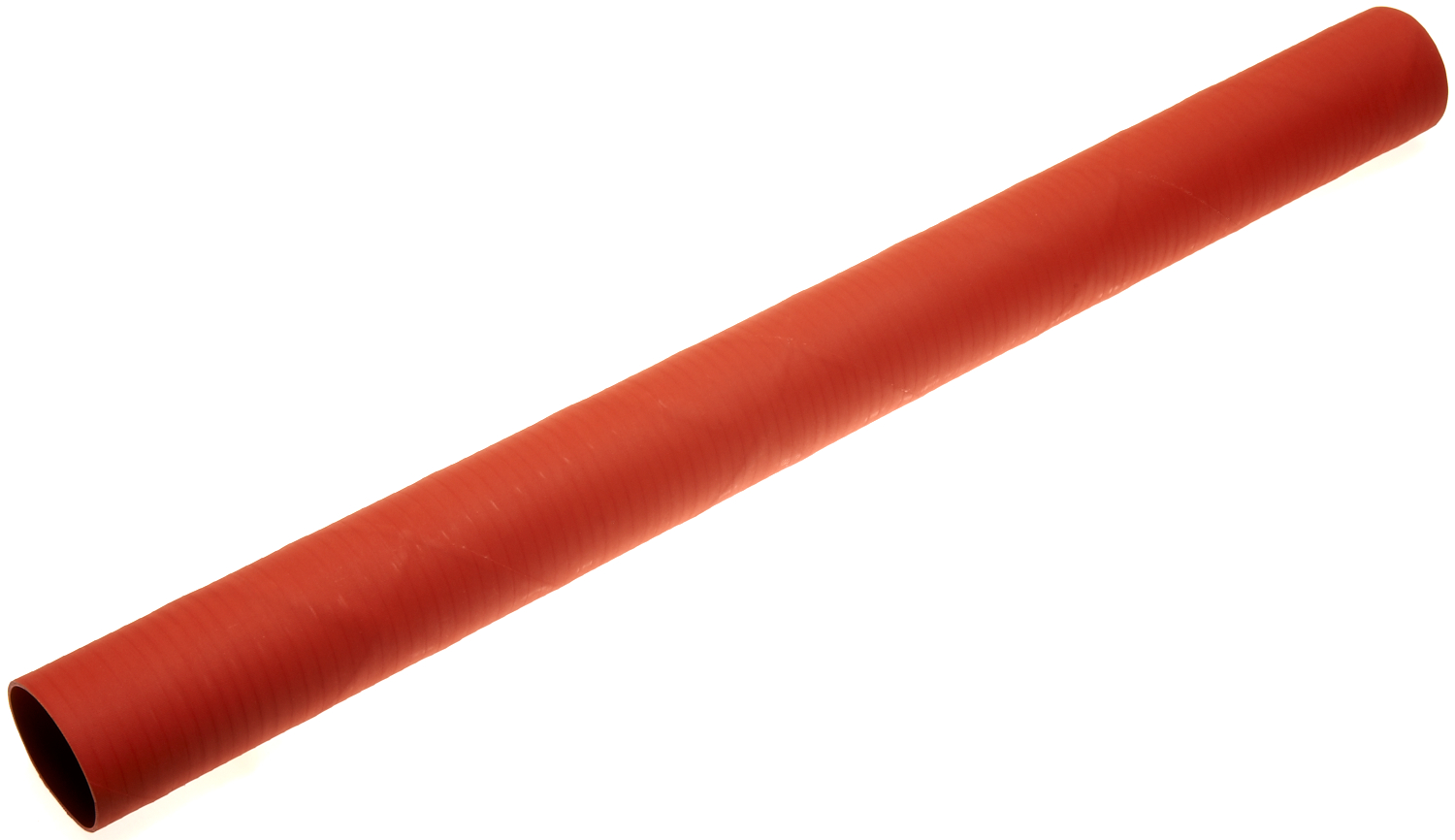 Straight Turbocharger Hose
Gates Turbocharger Hose are specially compounded for use as a short, flexible connector between the air intake and the turbocharger. Can also be used for turbocharger air discharge. Approved for marine applications.
Highly visible orange color helps distinguish this hose from engine coolant hose.
Resists coolants, weathering and ozone.
Resists high temperatures and pressures.
Silicone elastomer inner liner reinforced with woven fiberglass fabric and coated with orange silicone rubber.
All Parts
All Parts
| Part # | Product # | Description | Max W.P. (psi) | Max W.P. (bar) | Hose I.D. (in) | Hose I.D. (mm) | Hose O.D. (in) | Hose O.D. (mm) | Vac. (inHg) | MBR (in) | Wt. Per ft | Len. (ft) |
| --- | --- | --- | --- | --- | --- | --- | --- | --- | --- | --- | --- | --- |
| 26001 | 77340001 | 26001 3" X 3" TURBOCHARGER | | | 3 | 76 | | | | | 0.16 | |
| 26002 | 77340002 | 26002 TURBOCHARGER HOSE | | | 3.375 | 86 | | | | | 0.19 | |
| 26003 | 77340003 | 26003 3-3/8" X 6" TURBOCHARGER | | | 3.375 | 86 | | | | | 0.31 | |
| 26004 | 77340004 | 26004 3-1/2" X 3" TURBOCHARGER | | | 3.5 | 89 | | | | | 0.16 | |
| 26007 | 77340007 | 26007 5" X 3-1/2" TURBOCHARGER | | | 5 | 127 | | | | | 0.26 | |
| 26008 | 77340008 | 26008 5-1/2" X 3-1/2" TURBOCHARGER | | | 5.5 | 140 | | | | | 0.28 | |
| 26116 | 77340116 | 26116 1" X 3FT TURBOCHARGER | | | 1 | 25 | | | | | 0.56 | |
| 26124 | 77340124 | 26124 1-1/2" X 3FT TURBOCHARGER | | | 1.5 | 38 | | | | | 0.81 | |
| 26128 | 77340128 | 26128 1-3/4" X3FT TURBOCHARGER | | | 1.75 | 44 | | | | | 0.97 | |
| 26132 | 77340132 | 26132 2" X3FT TURBOCHARGER | | | 2 | 51 | | | | | 1.06 | |