MegaTech® 250 Hydraulic Hose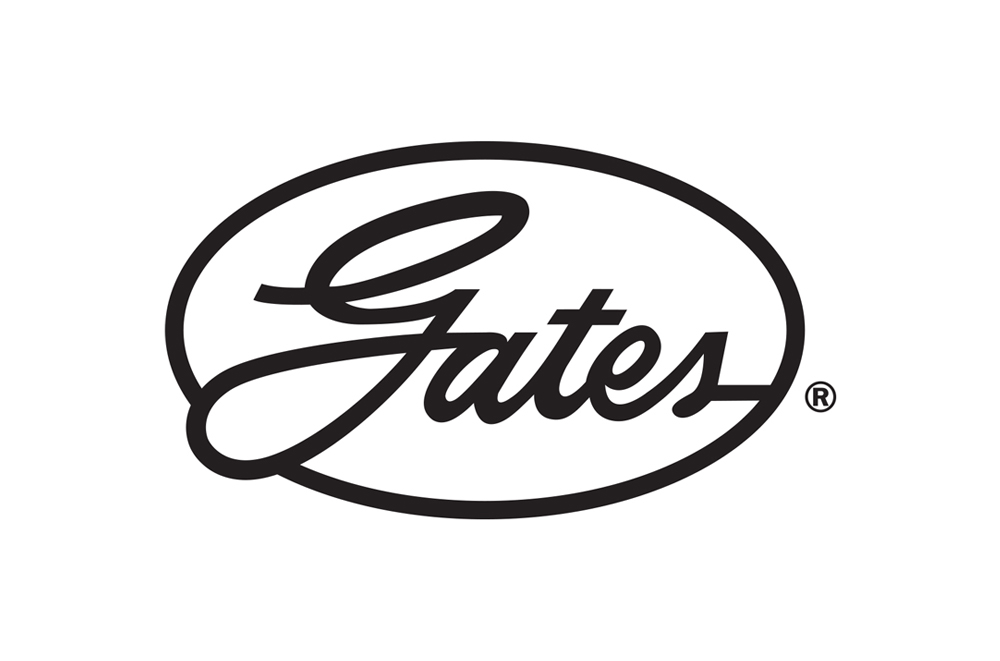 MegaTech® 250 Hydraulic Hose
Recommended for high–temperature (300 Deg F) transmission oil cooler lines, pressurized hot oil return lines and turbocharger oil supplies. Meets or exceeds SAE J1405 performance specifications for high–temperature transmission and lubricating oil systems using petroleum base oils. Not recommended for gasoline or diesel fuel applications. Recommended Couplings:GLP Couplings (-4 through -12), MegaCrimp Couplings
MegaTech is True-Bore ID Gates Technical Spec 300F tube stock with Textile braid cover.
MegaTech 250 has a BLACK Textile braid cover.
Temperature Range: Petroleum–base fluids: –40 Deg F to +300 Deg F (–40 Deg C to +149 Deg C).
Phosphate esters fluids as recommended by the fluid manufacturer, but within a range of –40 Deg F to +212 Deg F (–40 Deg C to +100 Deg C).
For water emulsions see Temperature Limits Table.
All Parts
All Parts
| Part # | Product # | Description | Max W.P. (psi) | Max W.P. (bar) | Hose I.D. (in) | Hose I.D. (mm) | Hose O.D. (in) | Hose O.D. (mm) | Vac. (inHg) | MBR (in) | Wt. Per ft | Len. (ft) |
| --- | --- | --- | --- | --- | --- | --- | --- | --- | --- | --- | --- | --- |
| 70891 | 46572339 | 70891 4MEGATECH 250XREEL | 250 | | 1/4 | | .52 | | 30 | 1 | 0.09 | |
| 70892 | 46572340 | 70892 6MEGATECH 250XREEL | 250 | | 3/8 | | .64 | | 30 | 1.8 | 0.13 | |
| 70893 | 46572341 | 70893 8MEGATECH 250XREEL | 250 | | 1/2 | | .78 | | 30 | 2.5 | 0.17 | |
| 70894 | 46572342 | 70894 10MEGATECH 250XREEL | 250 | | 5/8 | | .93 | | 30 | 3 | 0.24 | |
| 70895 | 46572343 | 70895 12MEGATECH 250XREEL | 250 | | 3/4 | | 1.06 | | 30 | 3.5 | 0.28 | |
| 70896 | 46572344 | 70896 16MEGATECH 250XREEL | 250 | | 1 | | 1.36 | | 30 | 4 | 0.44 | |
| 70900 | 46572345 | 70900 20MEGATECH 250XCTN | 250 | | 1 1/4 | | 1.65 | | 30 | 4.5 | 0.56 | |
| 85759 | 46570083 | 85759 4MEGATECH 250X50FT | 250 | | 1/4 | | .52 | | 30 | 1 | 4.68 | |
| 85760 | 46570084 | 6 MEGATECH 250X50 | 250 | | 3/8 | | .64 | | 30 | 1.8 | 6.46 | |
| 85761 | 46570085 | 8MEGATECH 250X50 | 250 | | 1/2 | | .78 | | 30 | 2.5 | 8.56 | |