M500-MTF Wire Braid Hose - MegaTuff®
M500-MTF Wire Braid Hose - MegaTuff®
Recommended for pilot lines, grease lines and pressure return lines, 500 psi or less pressure applications. Meets Flame Resistance Acceptance Designation MSHA 2G. Recommended Coupling: GLP Couplings, GlobalSpiral Couplings (-6 through -16), MegaCrimp Couplings.
MegaTuff cover offers 300 times the abrasion resistance of standard rubber cover.
Temperature Range: -40°F to +212°F (-40°C to +100°C).
BLACK rubber cover.
500 PSI in all sizes.
Features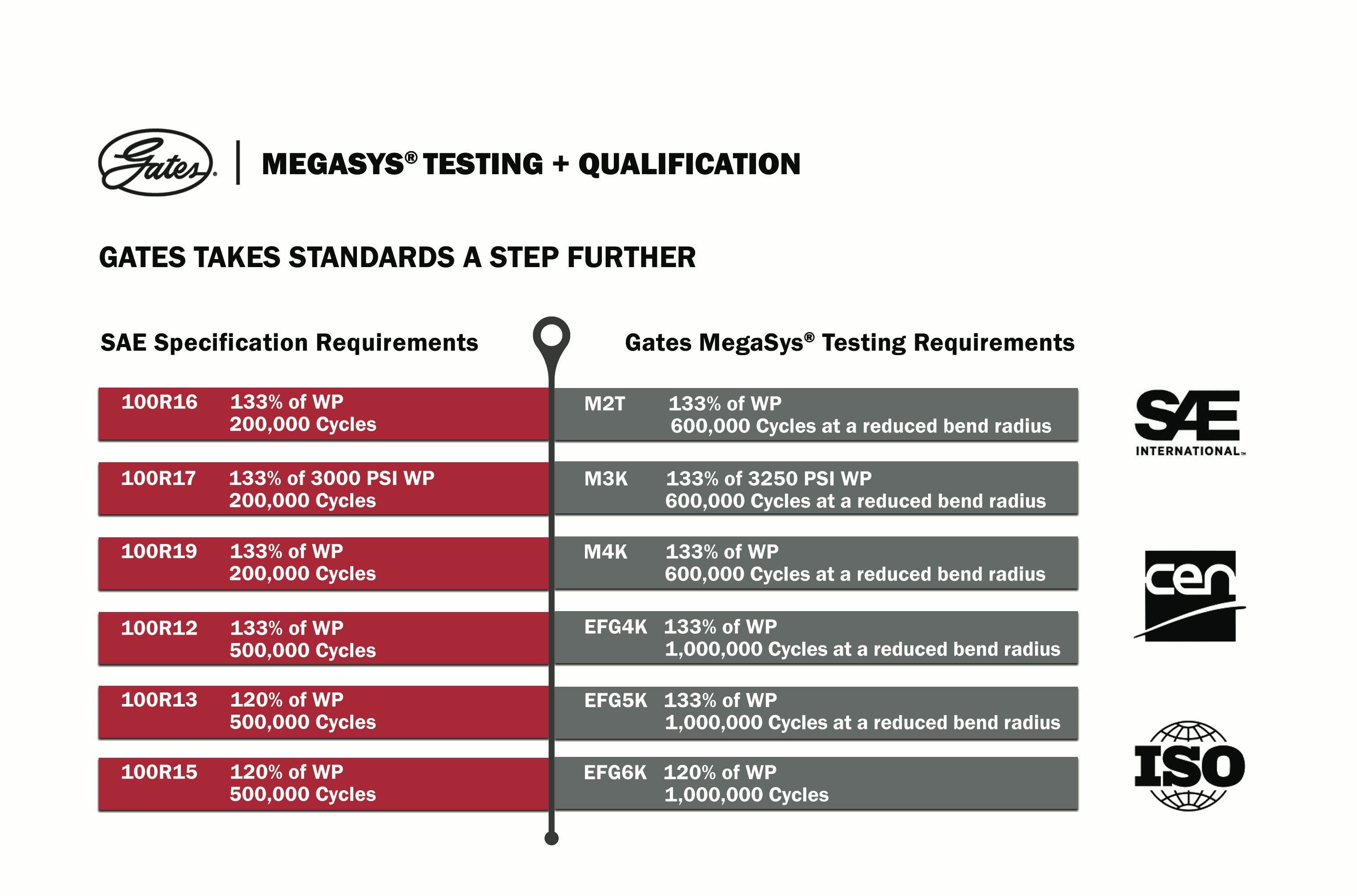 Have feedback on this product?