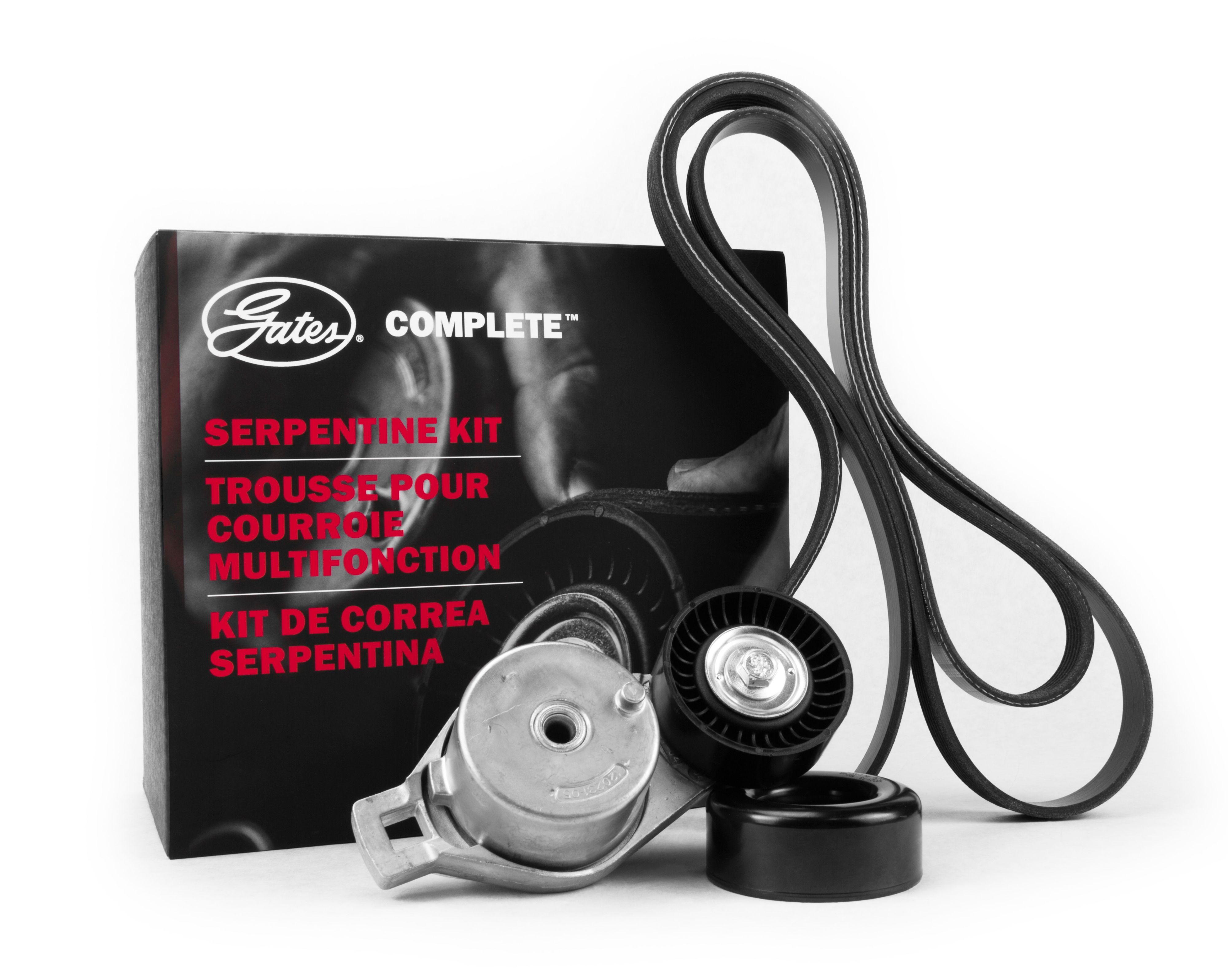 Everything you need to do the job right, all in one box.
Why Kits? They get to the root of the problem. A worn or noisy belt is only part of the issue. A complete serpentine repair is the only way to do the job right.
Performing a complete system repair doesn't add much time, but adds a lot of value (and protects against returns).
Without proper tension, even the best new belt can't efficiently transfer power.
A worn tensioner can make a new belt wear up to 2x faster.
Tensioners wear at the same rate as the belt.
Loose parts take more time to source.