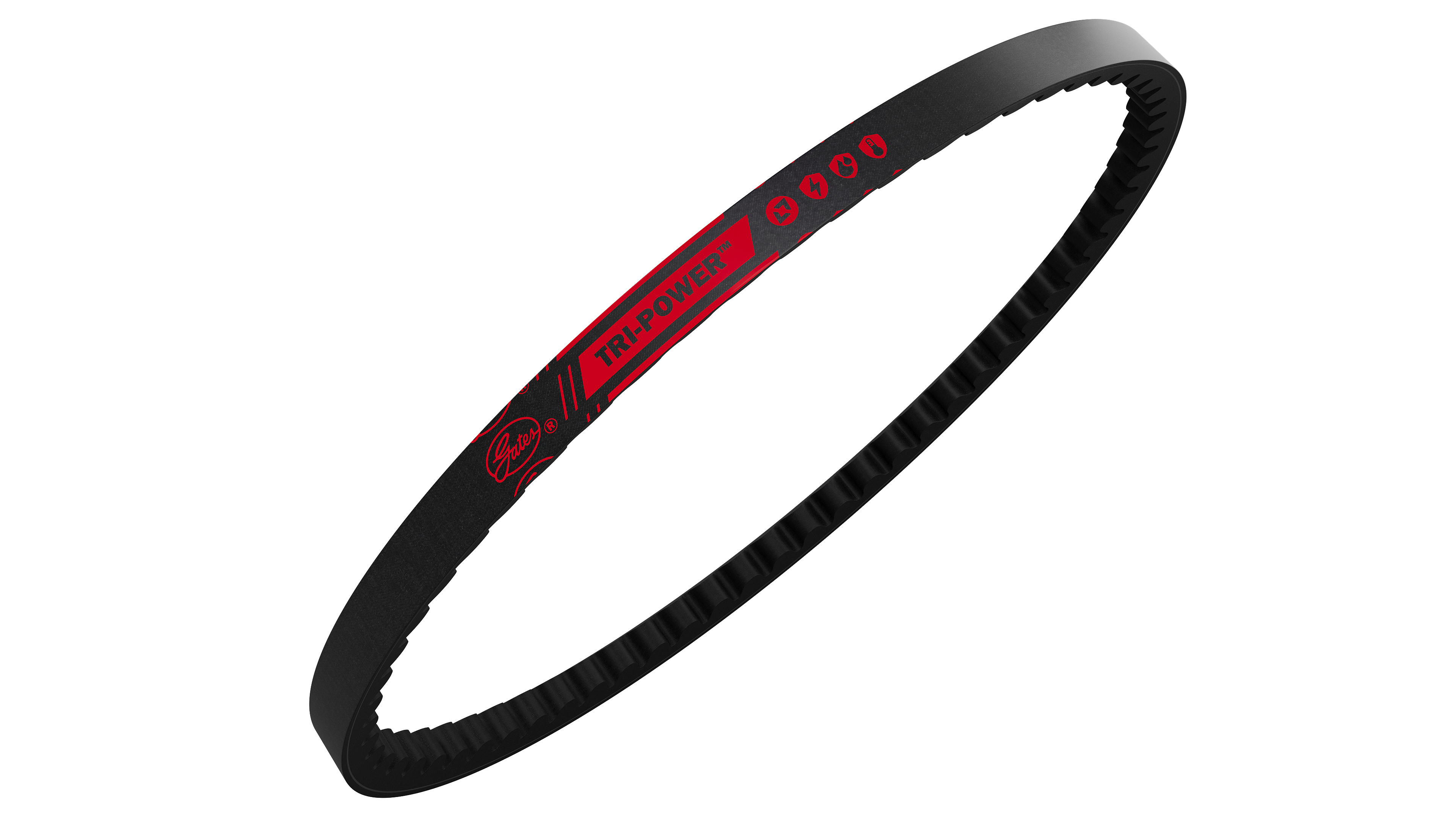 Tri-Power® Belts
With a proprietary construction, this belt has a superior combination of flex and load carrying capacity, as well as less stretch resulting in less maintenance.
Belt Edge is machined for even sheave groove contact, resulting in smoother running, less slip, and wear
Flex-Bonded Cords are strongly forged to the body of the belt, resulting in equal load distribution and absorption of bending stress without cord deterioration
Notches molded into the belt during manufacturing increase flexibility, making this belt well suited for drives with smaller diameter sheaves
Patented Ethylene Material construction provides -70°F to +250°F temperature range to resist belt cracking
Tri-Power belts are available in AX, BX, and CX sizes
Features
Perfect Belts for Imperfect Conditions.
Over time, belts fail from heat cracks, stretching or excessive wear. Belt retensioning and replacement leads to downtime, inefficiency and loss of productivity. Only Gates® molded notch V-belts, including our Tri-Power molded notch belt line, offer a patented, new ethylene construction to keep your operations running when other belts fail.
Equipped for Your Operating Environment.
Featuring a composite, multi-purpose construction, Gates® heavy-duty Tri-Power® Belts resist oil, heat, contaminants, tensile and flexing forces, fatigue, and shock loads. We've even engineered our proprietary EPDM belt material to combat self-igniting, meaning your belt won't catch fire from heat build-up, even with severe slippage.