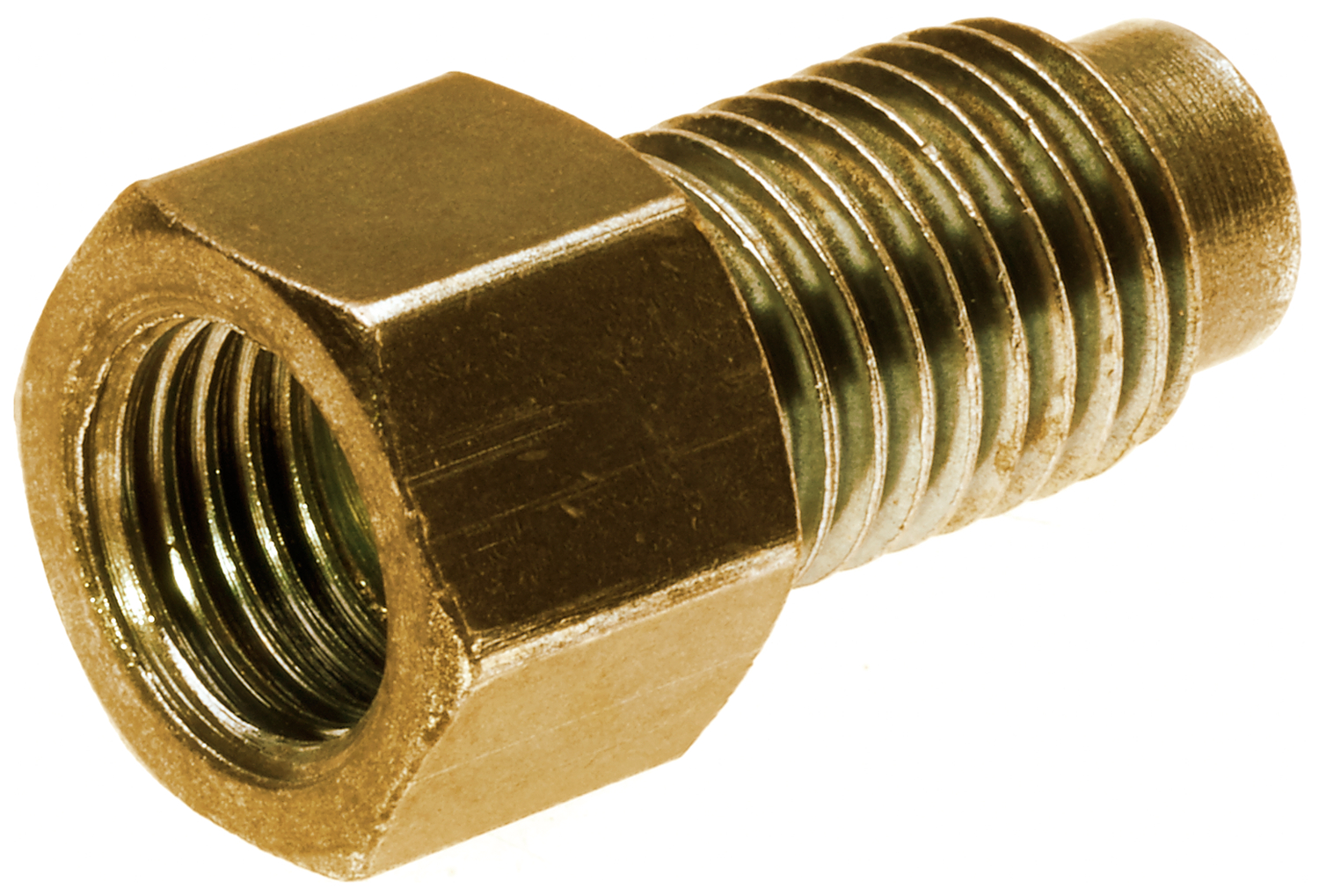 View All Automotive Adapters
G49326-1003 7976
Product # 725006415
Gates® automotive adapters are ideal for a wide range of uses. Compatible with a range of tubing materials, these 360 brass constructed adapters can be used to adapt oil filters, carburetors, power steering and fuel lines, transmission oil cooler lines, and drain plugs. They can also be used to convert brake lines to master cylinder port configurations and for English-to-metric brake line conversions.
Robust construction with metal to metal seats for high heat and fluid compatibility
Conform to SAE and ASME specifications
2000 PSI working pressure
High temperature range tolerance:-30°F to +250°F (-34°C to +121°C)
360 brass construction
Compatible with aluminum, brass, copper, and steel tubing
Specifications
Product Details

| | |
| --- | --- |
| Part # | G49326-1003 |
| Product # | 725006415 |
| Description | G49326-1003 7976 |
| UPC | 029769163276 |
| T1 Thread | 3/8-24 in |
| T2 Thread | 10X1.25 in |

Packaging details

| | |
| --- | --- |
| Customer Pack | 1 |
| Weight (lbs.) | 0.04 |
Features
Made to be Better
Every Gates® automotive adapter is the product of our material science expertise and our unmatched experience serving the automotive aftermarket. This starts with domestically-sourced, low-lead content copper alloy brass formed a hot extrusion, cold draw process. Parts are then individually precision machined in a single piece, making them up to10-times stronger than cast or forged fittings.
OE Quality for the Aftermarket
Our long-standing partnerships working with automotive OEMs on production vehicles enable us to produce aftermarket parts of superior quality, durability, and performance. That experience goes into every Gates® aftermartket automotive adapter, bringing a range of solutions for virtually automotive fluid power component.