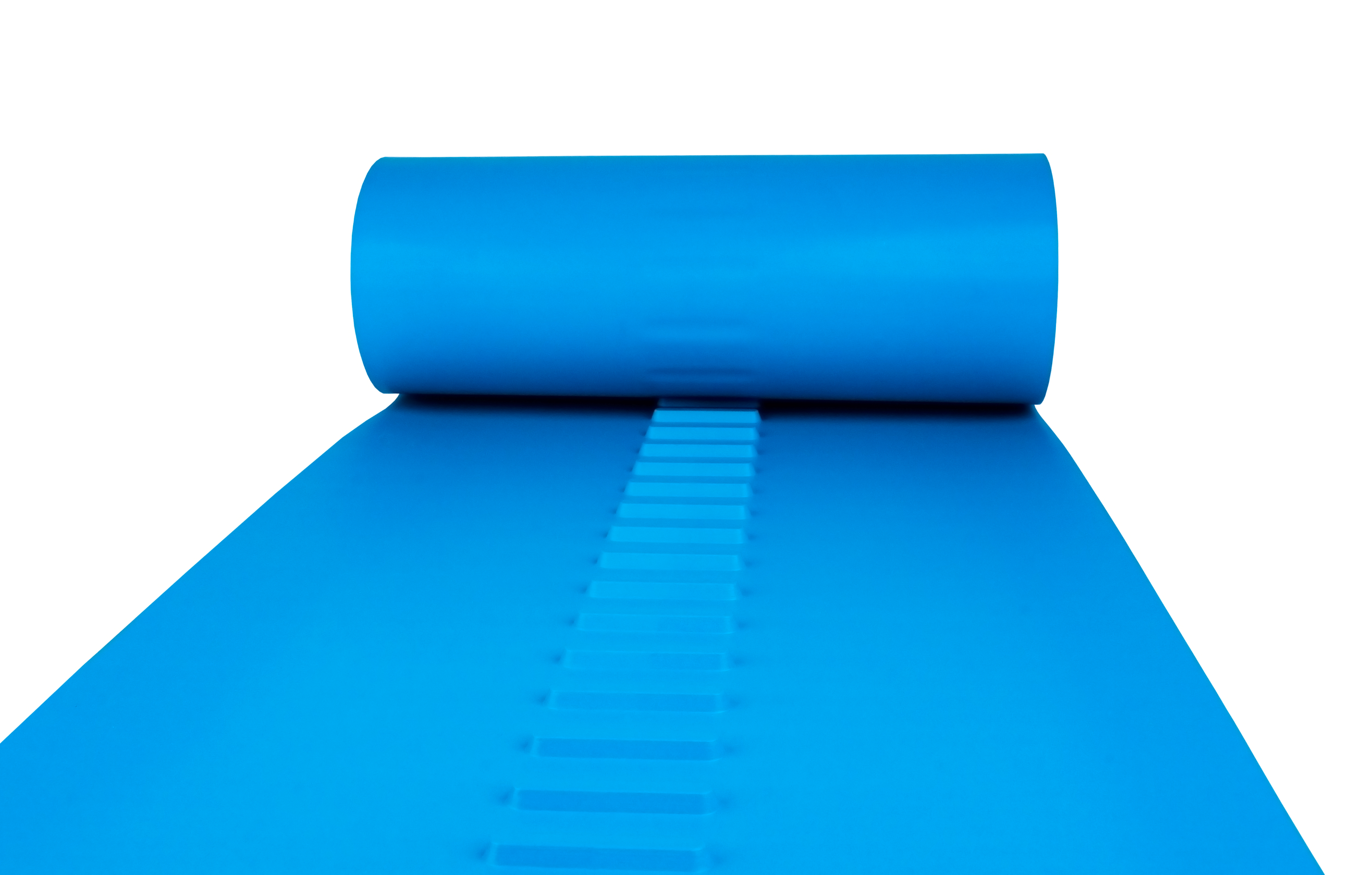 Application Advantages you can count on.
Our CenterClean™ Belts are specifically formulated for wash down environments and high speed conveying. CenterClean™ Belts are self-tracking and maintain dimensional stability under high temperatures and loads all while operating quietly and efficiently.
FDA APPROVED
Meets material requirements
for wet food contact
USDA ACCEPTED
For meat, poultry
and dairy processing
equipment
EU COMPLIANT
Meets material requirements
for wet food contact
Features and Benefits
Our CenterClean™ Belts are designed for self-tracking, troughing, and general processing conveyance applications that require positive drive for higher loads and greater acceleration or deceleration requirements.
Positive-drive design handles higher loads at lower belt tension versus flat conveyor belt.
Easy installation – can be welded for endless construction or spliced with mechanical fasteners, including Gates PosiLace™.
Customizable – numerous options available, including cleats and surface textures.
Drops into several common center-drive pulley configurations.
40-50% average savings of water usage, labor, and waste water disposal, leading to a lower total cost of ownership versus plastic modular belting.
Self-tracking and constructed with aramid tensile members to provide high strength, low stretch characteristics and allow the belt to maintain dimensional stability under elevated temperatures and loads.
Available in cold temperature and metal detectable resins.
Widths available up to 48".
Suitable for cold temperature, metal detectable, and high strength applications.